VIBRATING SCREEN PANELS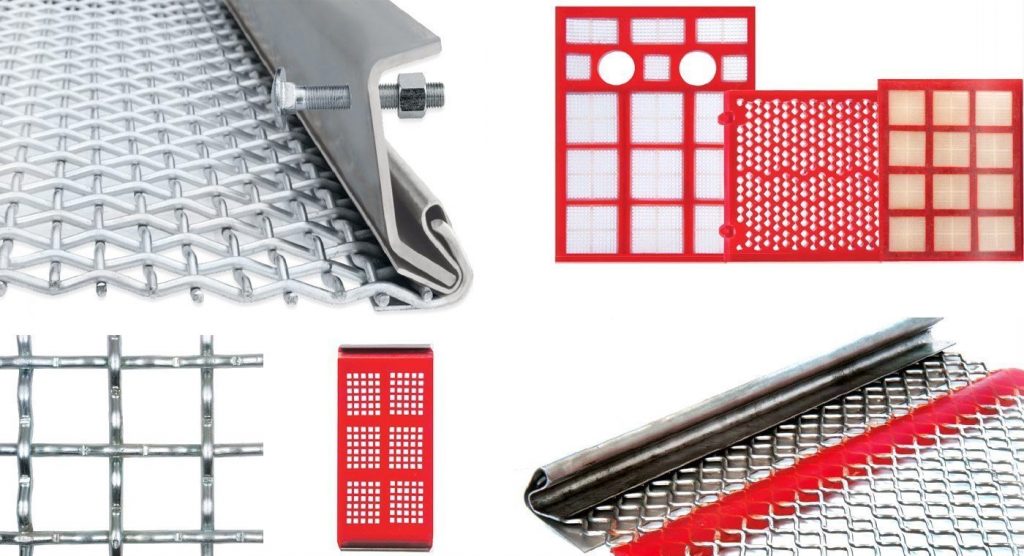 YUDIN EQUIPMENT is a reputable supplier of vibrating screen media for different types of vibrating screens and applications. Our product range covers a lot of applications in aggregate processing, fine screening, coal and mining industries. You can find woven wire steel mesh, flex anti-clogging screen mesh and polyurethane screen mesh in the main product range. We can also offer Chrome-Nickel fine screen mesh for fine screening applications.
Crushing may seem like the most important stage in aggregate processing, but screening is what separates the material and plays an important role in final product quality. Therefore, operators must pay attention to proper media selection and vibrating screen condition.